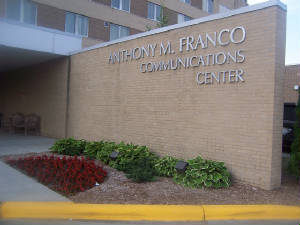 All classes are held at


St. Joseph Mercy Oakland
44405 Woodward Ave.
Pontiac, MI 48341



For classes held in the Franco Center:

The parking lot for the Franco Communications Center is located on the North side of the main hospital building. This parking lot shared with the Medical Office Building.

The entrance to the Franco Center is to the right of the circular drive in front of the building (the entrance is clearly labeled) The Franco Center is on the lower level, at the bottom of the stairs.



For classes held in the Main Hospital:

The visitor parking lot is located south of the hospital's Main Entrance. Once parked in the visitor parking lot, follow the signs along the covered sidewalk to the Main Entrance. Valet parking service is also offered at the front door of the Main Entrance.

Once in the hospital, follow the signs to the B elevator. Take the B elevator to the 4th Floor. There are signs directing you to the correct classroom.